Keystone Probiotic Drink: 240 ml L. Reuteri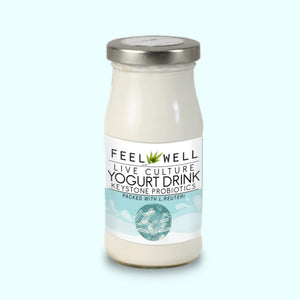 Enjoy our Keystone probiotic in drink form  – L. Reuteri has proven benefits for lowering cholesterol levels, reducing H. pylori levels (contributory to ulcers), improving female urinary tract and vaginal health, and promoting infant gastrointestinal health.
IMPORTANT NOTE: One of FEEL WELL's key elements is its all-natural goodness. Store in 2° - 4°C temperature. Product shelf life is up to 14 days.