Whey Better Nuts (WALNUTS) 160 g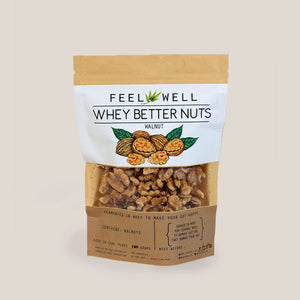 Enjoy the health benefits of nuts such as magnesium, Vitamin E, and good fiber. But not all nuts are created equal. Ours are dipped in yogurt whey to strip them of allergy-causing lectins. Indulge in Whey Better Nuts without fear.

IMPORTANT NOTE: Store in 2° - 4°C temperature. Product shelf life is up to 30 days.